Product Specifications
Pressing the coffee
The pressing devised for the A Modo Mio capsules guarantees a perfect result every time.
Quantity of coffee
Each capsule contains up to 7.5 grams of coffee, the ideal quantity for an espresso.
Packaging
Each capsule is fully sealed and vacuum-packed to preserve the full aroma of the coffee.
The blend
Each blend is expertly selected, roasted and ground, as specified by our quality standards.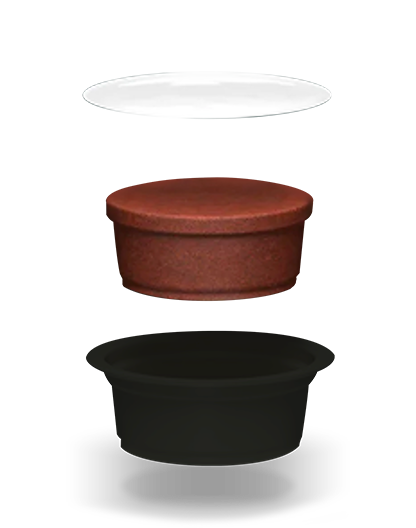 An elegant, floral-inspired blend suitable for milk preparations.
100% Arabica

COMPOSITION

Brazil, India

SOURCE

Gattinara, Italy

PROCESSING