About Us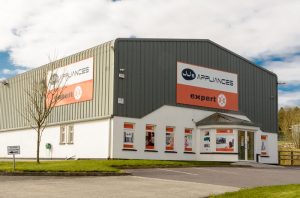 2019 this was the year we made huge changes in our store, we did a full revamp increasing our display by 50%, now we have a great selection of products to offer our customers like washing  machines, dishwashers, fridge freezers, cookers, hobs, tablets, computers, phones, watches, audio, televisions, heating products, coffee machines and microwaves etc.   
Another addition to the business was a new lighting store, this opened in November 2019 and gives our customers another great reason to deal with JJs Appliances as a one stop lighting and electrical store to cover all goods in your home from a table lamp to ceiling light to cooker to laptop, We have it all at JJs Appliances Expert Lighting & Electrical.  
2015 we joined Expert which are a leading appliance group that have 7400 stores in 21 countries. We find since we joined this group it has been fantastic as we have great value for our customers everyday, they have great support with Expert and being part of the brand is a massive advantage to our store.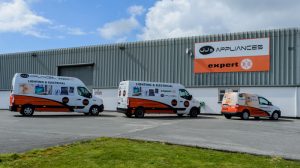 2013 we moved to a much larger unit, we built a 10 bay test centre, we now hold a good stock of all parts for appliances. We had a much larger display with a great choice of Electrical Appliances and computers to choose from.  
2010 we branched into repairs. We found this a fantastic asset to our business as we understood the appliances & computers better. We found also it was great for our customers as they didn't have to wait or deal with any other company to service their appliances.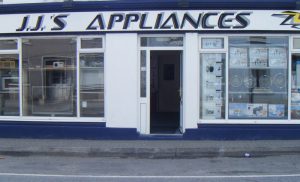 JJs Appliances has been trading for over 13 years, we opened our doors in 2007 in a small store selling appliances, televisions and computers. This is where the journey began & we are very proud of the journey to date. 
Call into our store and see for yourself, our fantastic team of experts are in store to give you the best sales advice and customer support.  
CALL US TODAY
TEL 029 51212