Smart Devices | Smart Home
Available online and instore at JJs Appliances Kanturk. Here at JJs Appliances we specialise in full house packages. Whether thats for new builds, new home owners and anyone simply doing up their houses and kitchens because we have it all. Our expert staff offer experienced advice on which appliances will best suit your needs and wants. You can buy your dishwasher, cooker, oven, hob, washing machine, tumble dryer, hood, fridge, freezer, fridge freezer, American style, and small appliances all here. Talk to us today and we will gladly help you get set up for your new home. Deposits taken and house packages held until you are ready ! We deliver nationwide and offer local installation for nearly all appliances. We can also recommend local installers to get you set up knowing everything is installed correctly and working perfectly !
Lighting Store
Another addition to the business was a new lighting store. Another great reason to deal with JJs Appliances as a one stop lighting home from a table lamp to ceiling light. We have it all at JJs Appliances Expert Lighting & Electrical.   We have many lighting experts in store and can even arrange a home consultation to figure out what will best suit you !
Smart Home
We have a new smart home section now instore and online.  So you can keep your home up to date with the latest in smart technology because that's the future !
About Us
JJs Appliances has been trading for over 15 years, we opened our doors in 2007 in a small store selling appliances, televisions and computers. This is where the journey began & we are very proud of the journey to date.
Call into our store and see for yourself, our fantastic team of experts are in store to give you the best sales advice and customer support.
Like & Follow us on Facebook
Smart Devices | Smart Home | JJs Appliances
Smart Devices | Smart Home | JJs Appliances
Smart Home

Showing 1–24 of 49 results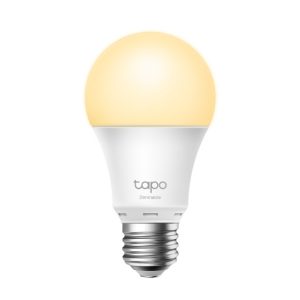 In Stock
ORDER NOW FOR FAST DELIVERY
Voice Control

Yes

App Control

Yes

Warranty

3 Years

Brand

TP-Link