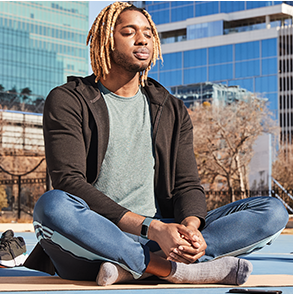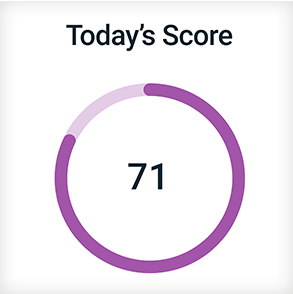 STRESS MANAGEMENT SCORE
Get a daily score showing your body's physical response to stress. You can see how your exercise routine, mindfulness practice and sleep help to manage your stress levels.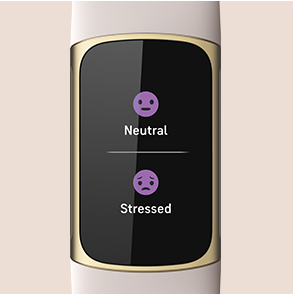 REFLECTIONS
Keep track of your emotional well-being by logging how you feel, from Very Calm to Very Stressed, after an EDA Scan, guided breathing or anytime.
HIGH & LOW HEART RATE NOTIFICATIONS
Your heart rate is a key indicator of health, so stay informed when Charge 5 detects that your heart rate is above or below your threshold.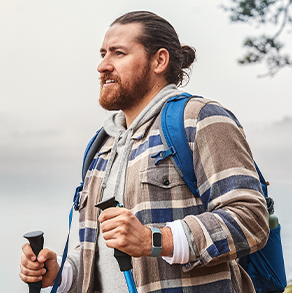 24/7 HEART RATE TRACKING WITH PUREPULSE®
Track calorie burn and optimise workouts with PurePulse continuous heart rate tracking, then see your resting heart rate trends and cardio fitness level (VO2 Max) in the Fitbit app.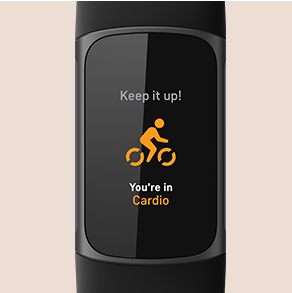 HEART RATE ZONES
During workouts, get real-time stats on screen to see whether you're in fat burn, cardio or peak zone, so you can dial the effort up or down according to your goals.
MENSTRUAL HEALTH TRACKING
Know your body better by using the Fitbit app to log periods, record symptoms and discover patterns in your cycle.5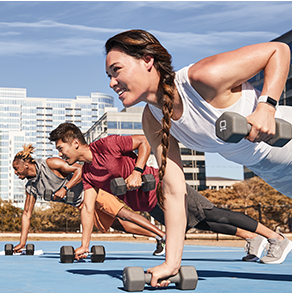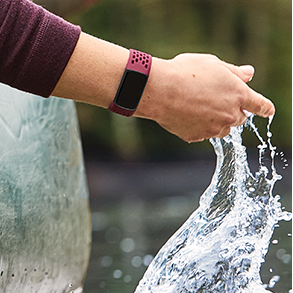 WATER RESISTANT
Charge 5 is water resistant up to 50 metres, which means you're free to wear it in the pool, in the rain, at the beach and beyond.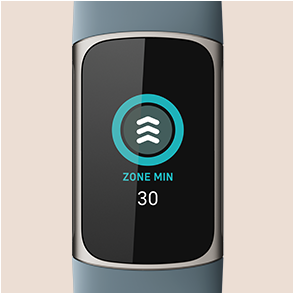 ACTIVE ZONE MINUTES
Get the results you want from every workout. Active Zone Minutes uses your heart rate to guide you toward your desired intensity level-then helps keep you there.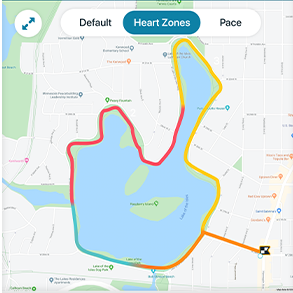 WORKOUT INTENSITY MAP – IN APP ONLY
After outdoor exercise with GPS, check your workout intensity map in the Fitbit app to see your pace and heart rate zones throughout your route and learn where you put in the most effort.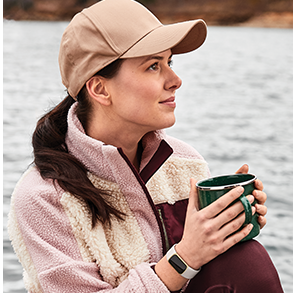 ALL-DAY ACTIVITY TRACKING
Charge 5 tracks all-day activity like steps, distance, Active Zone Minutes and calories burned to show how every part of your day gets you closer to your goals.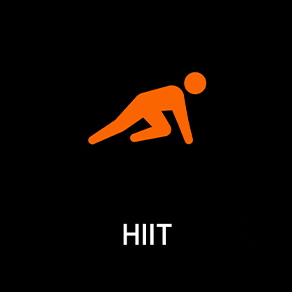 EXERCISE MODES
Choose from 20 exercise modes to get real-time stats during your workouts-or let SmartTrack automatically recognise and record your exercises.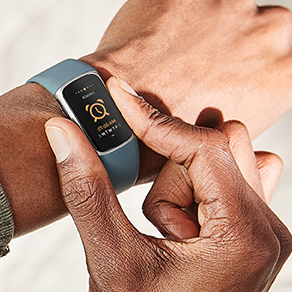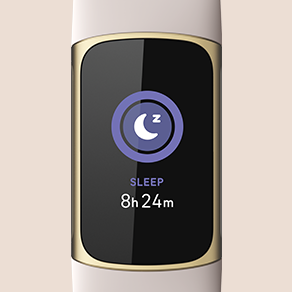 SLEEP STAGES & SLEEP SCORE
Get a better understanding of your sleep quality with a daily Sleep Score and graphs of your time in light, deep and REM sleep-then see how you can improve your sleep and wake up feeling energised.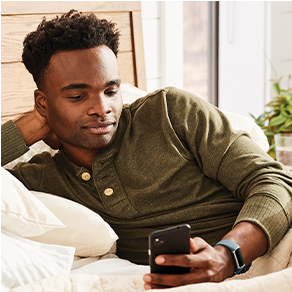 SMART WAKE
Feel more refreshed with Smart Wake-your Charge 5 wakes you with quiet vibrations during a lighter sleep stage within half an hour of your desired wake-up time.
SLEEP MODE
Snooze uninterrupted by using sleep mode to mute smartphone notifications and stop your screen from turning on at night. Set a schedule on your wrist to turn sleep mode on automatically.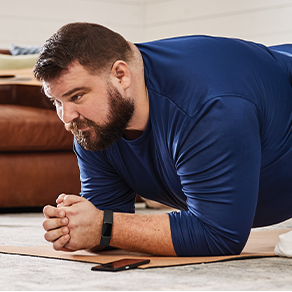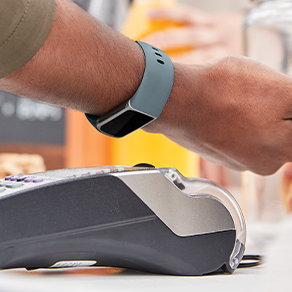 FITBIT PAY
Load your credit and debit cards to your Wallet in the Fitbit app, then use Charge 5 to make contactless purchases on the go-at coffee shops, grocery stores, transit stations and more. No phone or wallet needed.1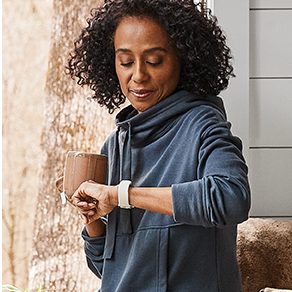 ALWAYS-ON DISPLAY MODE
See real-time exercise stats and check the time with just a glance-even mid plank-when you turn on always-on display.1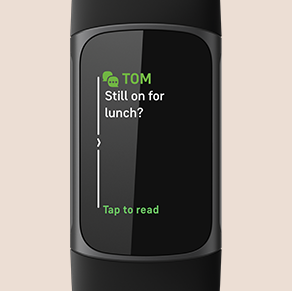 NOTIFICATIONS
Get notifications for calls, texts, calendar events and smartphone apps like Gmail, WhatsApp and Facebook-plus send quick replies right from your wrist. Quick replies for Android users only.
Google Fast Pair
Android users can use Google Fast Pair to help streamline setup and get going on their goals.