Product Specifications
Profile and Roasting
Balanced and full-bodied
Full-bodied and creamy coffee with hints of chocolate and dried fruit.
Look – Golden cream
Aroma – Chicolate, dried fruit
Taste – Full and sustained
Aromatic Notes – Chocolate, dry fruit
Roast – Medium
Blend
Composition
Arabica and Robusta
Origin
South America, Africa
Product Info
Processing
Gattinara Factory, Via Ottaviano 6, 13045, Gattinara IT
Produced by
Luigi Lavazza S.p.A. – Via Bologna, 32 – 10152 Torino – Italy
Product name
Ground coffee in capsules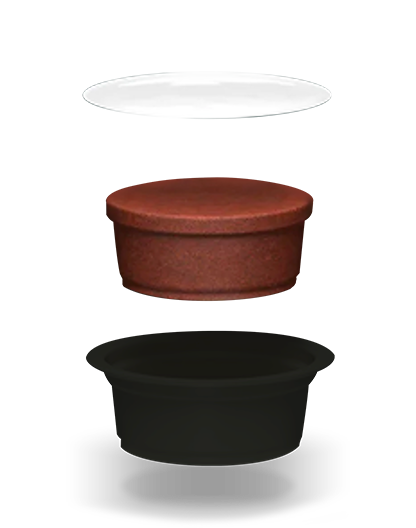 PRESSING
The pressing devised for A Modo Mio capsules guarantees a high-quality result every time.
QUANTITY
Each capsule contains up to 7.5 grams of coffee, the ideal quantity for an authentic espresso.
PACKAGING
Each capsule is vacuum sealed to preserve the full aroma of the coffee.
BLEND
Each blend is expertly selected, roasted and ground, as specified by our quality standards.